Glastonbury is believed as Avalon, the legend of King Arther.
Glastonbury – Tor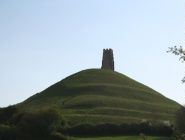 Glastonbury Tor is towering alike upset boat at the outside of Glastonbury town, where there supposed to be a gateway to other world.
Atop of Tor, there is a tower of St. Michael built in 14C, and around this tower, there is a spiral gap which is suggested as 3 dimensional maze.
Glastonbury is also renown for various events such as Jazz and rock festivals.
Glastonbury – on the M & M Ley Line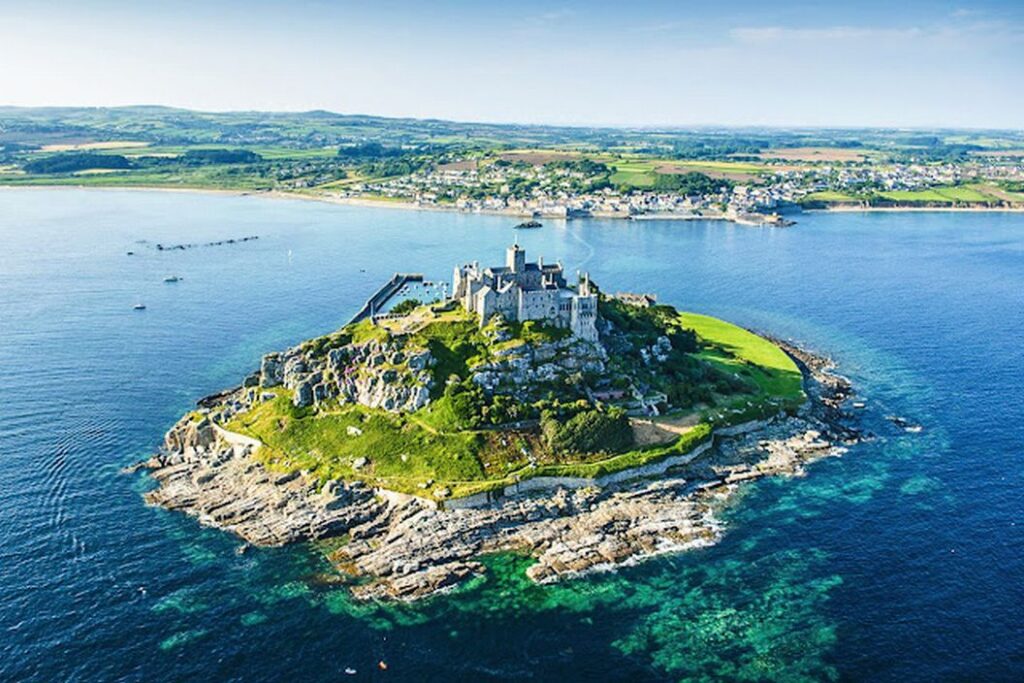 Glastonbury is on the St. Michael & St. Mary ley lines (M & M) , a powerful spiritual sacred site to attract attention of most people among the numerous energy spots in UK.
St. Michael mount is near by Land's end
Chalice well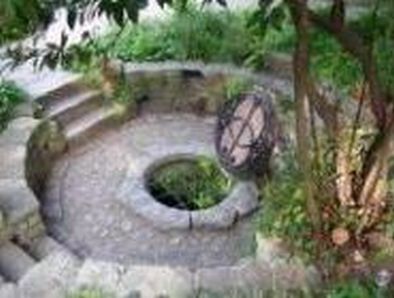 Chalice well is a holy well or spring in the beautiful garden.  Chalice (literal meaning cup) well is linked the suggestion that this is the place where Joseph of Arimathea placed the chalice linking the Well to the wealth of speculation surrounding the existence of the Holy Grail.
Christ came here with Joseph of Arimathea, and might have a chance to contact Druid to learn the esoteric secret (healing the sick and do miracle).
John Lennon came to Chalice well to have been inspired to write his song "Imagine" .